Are you looking for a creative way to organize and store your child's toys, books, and art supplies? If so, look no further than the DIY Montessori Bookshelf!
This unique toy storage solution was inspired by the educational philosophies of Maria Montessori that emphasize discovery through exploration.
By encouraging independence and self-directed learning in children from an early age, this type of shelf provides materials that spark curiosity and promote hands-on play.
Keep reading to learn how to build your own kid-friendly Montessori Bookshelf!
Why You Should Build a Montessori Bookshelf for Your Child
Reading and having access to books is one of the greatest gifts you can give a child. A Montessori bookshelf gives your child the perfect environment for their reading journey. Children tend to enjoy such experiences more than drab ones.
Montessori bookshelves are designed specifically with young readers in mind, featuring multiple different levels and compartments for storing books. This allows your child to easily pick out the stories they want to read without stressing over not being able to find the book they're looking for.
What's more, Montessori bookshelves have adjustable tilt angles which help make reading easier for youngsters, helping to eliminate eyestrain and make sure that reading time is always comfortable and enjoyable.
With these practical benefits, it's easy to see why it's so important for every budding reader to enjoy their very own Montessori bookshelf.
Steps to DIY Your Montessori Bookshelf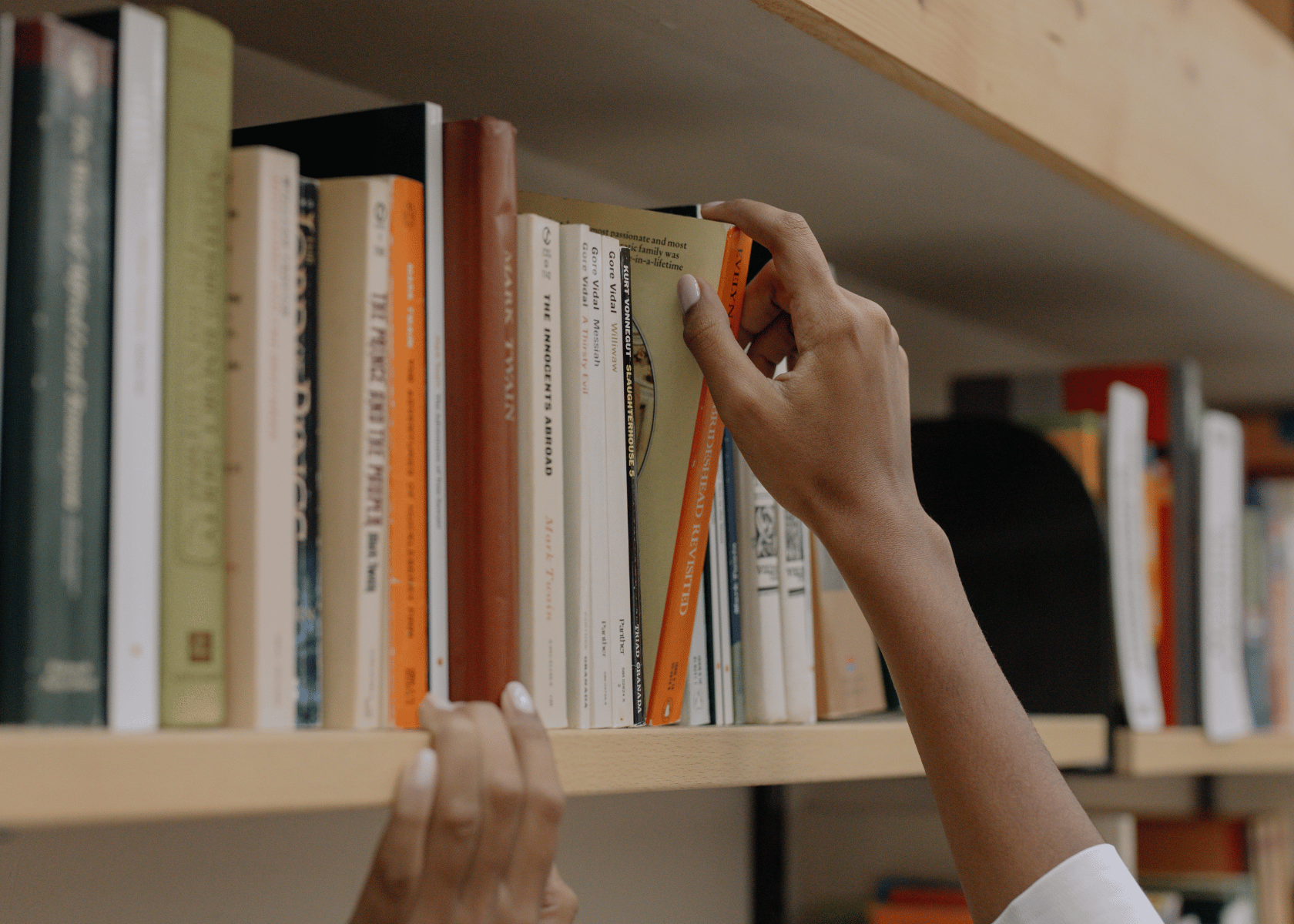 Creating a Montessori bookshelf at home can be a fun and creative way to provide children with access to educational materials. Here are some tips on how you can DIY your own Montessori bookshelf:
Pick material
First, pick the right material for your bookshelf. You can opt for wood, metal, or plastic - depending on your preferences and budget. Make sure that you thoroughly clean the material of any dirt or debris before you begin constructing the shelf.
Measurements
Take accurate measurements of your space so that you know exactly how big your shelf needs to be.
Keeping in mind the height and width of the space, make sure that all shelves are placed at an appropriate distance from one another and are easily accessible to children of different ages.
Sort items & label
Place all items on the shelf within easy reach of children such as educational games, puzzles, art supplies, and various books. Label each shelf with labels that correspond to its contents so that children understand which items belong there and can easily locate what they need when searching for them.
Finishing touches
You may choose to add some personalized touches such as chalkboard labels or wall decals to make your bookshelf more visually appealing and engaging for children.
By following these steps, you'll be able to create a unique and customized Montessori bookshelf for your home!
How to Arrange Books on a Montessori Bookshelf for the Best?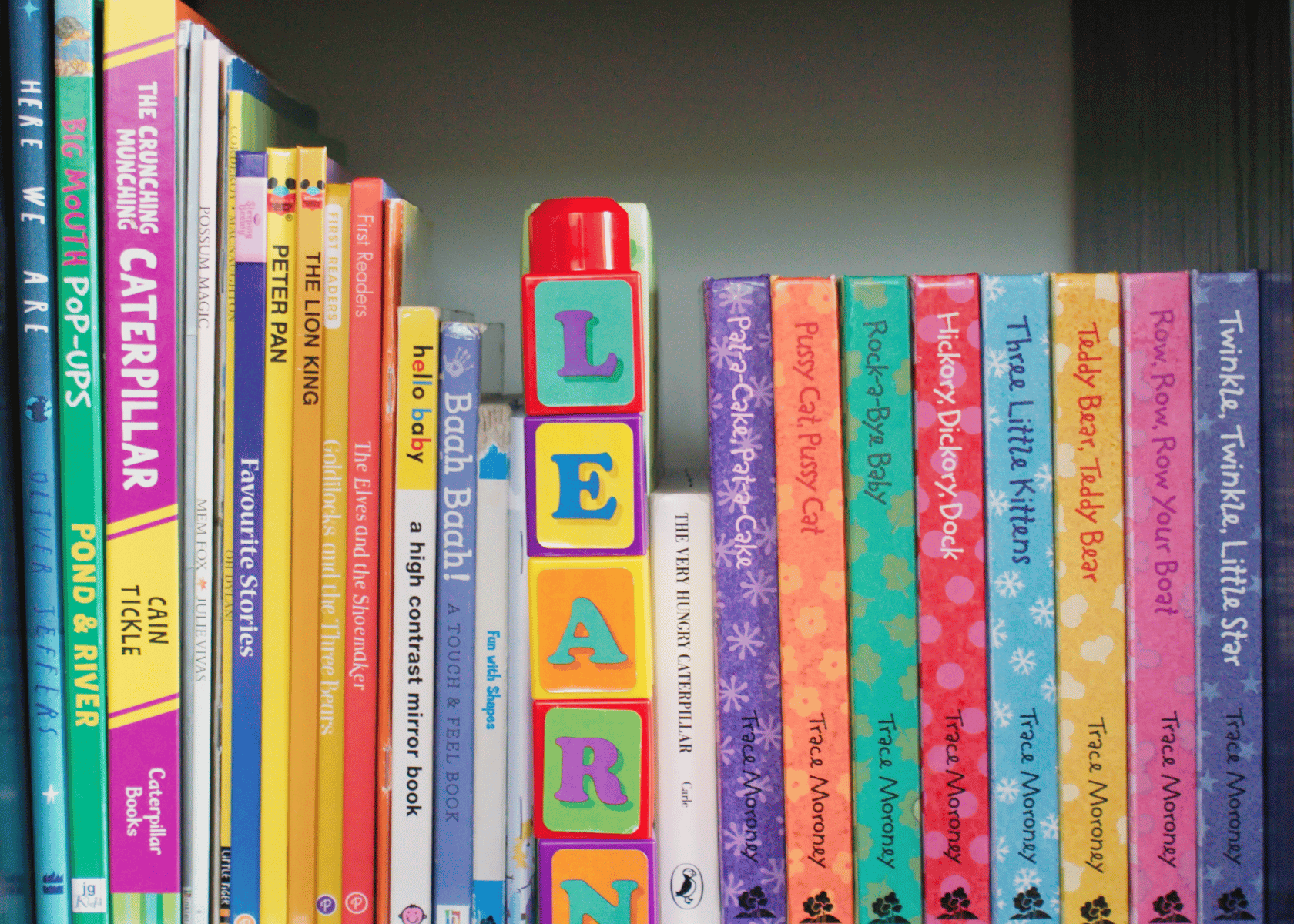 Arranging books on a Montessori bookshelf shelving unit is an important part of creating a supportive learning environment for children. Arrange some picture books in bottom shelf so that your kids can reach them easily.
Here are some tips on how to arrange the books for the best results:
Sort by genre
Start by sorting your books into genres, such as fiction, non-fiction, and poetry. Placing and displaying books of similar types together can help make it easier for children to locate what they need - regardless of their reading level.
Separate by age group
Divide the shelves further into sections based on age groups - for example, infants, toddlers, pre-schoolers, etc. This way children can easily find materials that are appropriate for their age and understanding level without having to search through more complex texts or activities meant for older learners.
Alphabetize titles
Once you've sorted a few books into genres and age groups, alphabetize each section by title. Having a bookcase where titles are in order will help children quickly find what they need without spending too much time searching through the shelves.
Add visuals or labels
Adding visuals or labels with illustrations will make it easier for younger children to browse through the bookcase independently as they might not be able to read yet.
You may also want to include a basket or bin at the bottom of each shelf which can be used to store items that don't fit in any particular genre or category - this will also act as a catchall spot for donations from visitors!
By following these tips you should be able to create an organized and visually appealing Montessori Bookshelf that encourages independent learning in young learners!
Frequently Asked Questions
You want to set up a Montessori-inspired playroom for your child, but you're not sure where to start.
It can be tough to figure out how to set up a Montessori-inspired playroom on your own. Some so many different materials and pieces that go into this type of learning environment, and it's hard to know where to start.
We've put together this FAQ guide about DIY Montessori Bookshelf that will answer all of your questions. This guide includes tips on how to create an inviting space for your child, what materials you need, and how to organize the space for optimal learning.
How to make a Montessori bookshelf?
Making your own Montessori front facing bookshelf doesn't need to be a daunting task. Here are some easy steps you can follow to build a stylish and functional shelf:
1. Start by gathering the materials you'll need for this project, including wood, pocket screws, nails, and sandpaper.
2. Use a saw or other cutting tool to cut your boards into the desired size for your shelf (don't forget about any supports that may be needed for added stability).
3. Assemble all of the pieces using nails or screws if necessary. Make sure everything is securely attached so it won't come apart easily.
4. Using sandpaper and a light coat of paint or varnish, finish off the bookshelf with an attractive finish that suits your style!
Following these simple steps will have you well on your way to making an elegant Montessori-style bookshelf in no time!
What age is Montessori bookshelf for?
The recommended age for Montessori shelf varies, but they are generally suitable for children aged 12 months to 6 years old.
They provide an excellent way to help children better manage their learning environment by allowing them to independently manage their own books as well as some other items such as toys or art supplies.
What are the benefits of Montessori bookshelf?
Montessori bookshelves that resemble stairs provide many benefits for children, including aiding their development in key areas such as order, concentration, and problem-solving.
By having a designated shelf where children can organize their items, they are learning the importance of organization and order. This helps to improve critical thinking skills such as sorting out information and problem-solving.
Montessori bookshelves are also beneficial in encouraging independence by teaching children how to identify materials on the shelf correctly.
Additionally, choosing activities from the shelf develops concentration levels as it encourages them to focus on one activity at a time while exploring different things.
Ultimately, Montessori bookshelves enable children to foster an environment of self-learning through independent exploration.
How to make a childrens bookcase?
Building a children's bookcase is easy and can be done in a few simple steps. Begin by gathering basic materials such as wood, plywood, dowels, screws, and sandpaper.
Cut the boards for the sides of the bookcase using a saw or circular saw; then cut the shelf supports according to your measurements and wood glue them into place.
Finally, attach dowels to hold each shelf in place, drill pocket holes so you don't split the wood when putting in screws, and finish with paint or stain.
Once complete, you'll have an attractive piece of furniture that will store your child's books neatly and look great in any room!
Conclusion
Crafting a Montessori bookshelf is an excellent way to store and organize your books, plus it adds a touch of style to any room. And building it yourself not only adds character but also can help you save money.
The most important thing to remember when building this project is patience. It may seem overwhelming at first, but with the right materials and guidance, you can soon enjoy your Montessori furniture.
Plus, you will feel extra accomplished knowing that you were able to construct something unique and valuable for your home! There are endless opportunities for customization as well, so take this project and make it your own with whatever design or color suits your style the most.
Finally, if you ever come across any troubleshooting issues throughout the process, don't forget to take full advantage of all the specialized tutorials available online - these then can provide more in-depth advice and allow you to complete your DIY project effectively and efficiently. Good luck!